Home Page
Small Business Saturday! 20% off your entire order this weekend.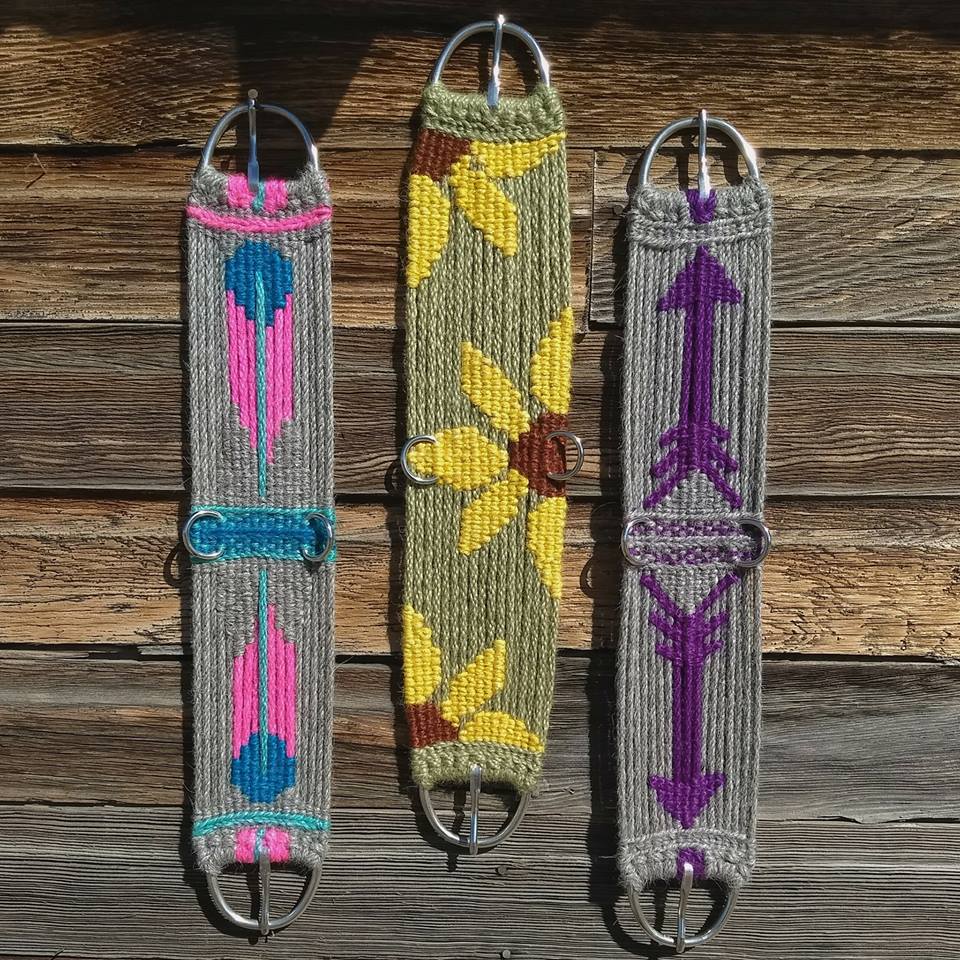 Welcome to Broomtail Designs. After years of working with horses on cattle ranches, I have started creating my own cinches and tack. I enjoy creating the perfect look for your tack needs. I specialize in creating dyed colored mohair cinches and other working horse tack. I create a variety of styles to fit the needs of you and your horse. I started with hand made custom cinches and expanded into other tack items such as shoofly, rein keepers, cotton hobbles, and hand tied halters.
I appreciate the work it goes into working with horses so I build my products to be strong and beautiful. I make sure that each piece is made to the level I would want to use on my horse. I know the abuse that working horse tack can take, so I work hard to ensure that my products are going to be able to handle that abuse!
I enjoy creating new designs that are beautiful and functional. My tack can be used on your horse for a weekend trail ride or a full day of working cattle. I create many items that I personally find useful and needed on a cattle ranch. From Hobbles to Rein Keepers. I have a wide range of tack that you may need.
I make all of my tack on a working cattle ranch. So, I have transitioned from all Custom Made work to having a variety of premade choices for many of my popular items. I will still do custom work but I also want to offer a variety of premade items for all of your horse tack needs.